Welcome To Medical Skin Associates
A Higher Level of Skin Care Brings Out the Best in You. At Medical Skin Associates, our focus is on the health and wellness of your skin. We invite you to come for a visit to see what it's like to experience skin care on a deeper level. Our comprehensive, full-body skin exam gives you confidence in the health of your skin. The exam utilizes advanced lighting and magnification to look for evidence of skin cancers or concerns. Digital photography provides a baseline for comparison at future visits. Receive personal care recommendations to help maximize the health and appearance of your skin.
Diagnosis and medical treatment for psoriasis, eczema, rosacea, alopecia, rash, fungal infections, warts and more. We offer the latest and most effective treatments for acne including; medication, laser, and micro needling, to improve the health and appearance of problem skin for teens and adults. We also offer an expert medical approach to cosmetic skin care procedures.
Dr. Charles Gobert created his medical skin care practice with the goal of treating every patient with dignity and personalized medical care.  Our compassionate medical professionals will visit with you one-on-one to ensure your individual cosmetic or medical skin care concerns are addressed.  We also offer Telemedicine visits directly through your smart phone,  available to you 24/7.   Call us to learn more.  We look forward to seeing you soon!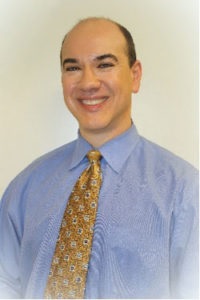 Dr. Gobert is a Board Certified Family Physician who, since 2004, has chosen to spend the remainder of his medical career doing what her loves – treating skin. His years of experience in family practice and as a hospital emergency physician, combined with his passion for excellence in skin care, give him a unique medical perspective. He has developed a highly specialized philosophy of care that blends extensive and wide-ranging medical experience with personal dedication to each patient's health and well-being.
Dr. Gobert and staff  is focused on improving every patient's health, from the inside out, by providing exemplary skin care. In our office, we are entirely focused on you. You will find our staff warm, friendly, experienced and attentive to your needs. At Medical Skin Associates, we understand that healthy skin evolves by treating the whole patient and, as a result, the appearance of your skin will embody your inner and outer confidence and well-being.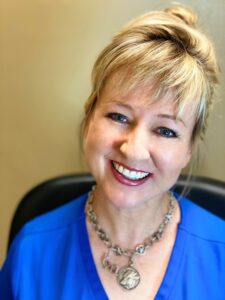 Karolyn Mau, RN, APRN, FNP-C 
Karolyn Mau
Karolyn brings with her almost 30 years of RN experience and a passion for delivering quality, comprehensive care to her patients.  She received her Family Nurse Practitioner training at Houston Baptist University and completed her clinical rotations here in our local area.  Karolyn is a member of the Dermatology Nurses' Association.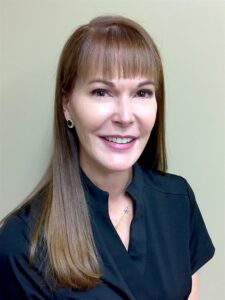 Lori An is a registered nurse with over 30 years of experience who is passionate about making each client feel special and unique. She believes in restorative cosmetics, turning back and/or stopping the clock, but not creating something that was never intended. Her goal is to make each client feel refreshed and renewed. Call to schedule your personalized appointment now.
Treatment of all Medical Skin Conditions
Acne
Rosacea
Skin Cancers
Skin Cancer Screenings
Psoriasis
Eczema & Dermatitis
Rashes
Microneedling with Skin Pen II
Laser Treatments
Filler & Wrinkle Relaxer
Make Up and Skin Care Products